About Outdoor Experts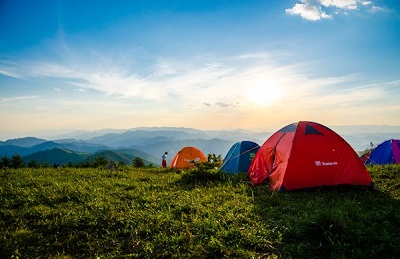 What We Do
Here at Outdoor Experts we aggregate and compare thousands of Outdoor Gear prices. This means you can simply find the Outdoor Gear you are looking to buy and then instantly compare the various store prices, all in the one place, to ensure you get the item you're after at the best price possible. This saves you both time and money!
Outdoor Experts provide a completely impartial price comparison service and are not tied to any one retailer in order to provide a completely honest list of Outdoor Gear product prices. We also allow, and positively encourage, reviews from our users for both the goods they have purchased and the online retailers they purchased them from.
What We Don't Do
Outdoor Experts do not provide or sell Outdoor Gear - we just gather together the information provided to us by online retailers so that you can compare the prices and options yourselves, impartially.
How to Use our Site
The easiest way to find what you're looking for is to enter the name of the product in the Search Box at the top of web site. You're most likely to find what you are looking for this way rather than using a generic search term which may return hundreds of results!
This site is aimed at customers who know what they want but just want to buy it at the best price, which is why there may not be as much information about the products as you would find on a retailers web site - they have access to a much more detailed database than we do! So, we would recommend you click through to the retailers' sites to make sure you get as much information as possible on the items you're looking at. When you know what you want, then Outdoor Experts will hopefully be able to save you money!
outdoorexperts.co.uk is owned and operated by Standtech Systems Ltd. If you wish to contact us for any reason, please see our Contact page.
Our registered address is as follows:
STANDTECH SYSTEMS LIMITED
254 COGGESHALL ROAD
LITTLE TEY
COLCHESTER
ESSEX
CO6 1HT
UK Company No. 03621345

Our site uses affiliate links which means that we receive a commission from any sales made through the sites we link to. This helps with our hosting, development and running costs to keep our site free for everyone to use.